Clarence Johnson & Eunice Iwen Community Foundation for Arthur, ND

About the Clarence Johnson & Eunice Iwen Community Foundation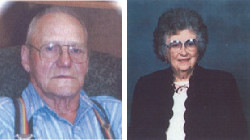 Established in 2005 through a generous gift from the Clarence Johnson & Eunice Iwen estate, this fund benefits  youth and community projects and activies in the Arthur, ND area.  The Foundation is affiliated with the North Dakota Community Foundation, which is a nonprofit, tax-exempt corporation under IRS code 501(c)(3) and North Dakota Law.
The community foundation is managed locally by a group of volunteers whose main activities are building the fund and recommending grants annually. 
Local Advisory Committee
Kelly Johnson
Jody Burgum
Greg Gebeke
Mike Sjursen
Scott Kroeger
Contact
Scott Kroeger
PO Box 101
Arthur, ND 58006
701-967-8914
Email Scott
or contact Amy Warnke, NDCF Development Director, at 701-795-1531.
How to Apply for a Grant
Grant Guidelines
Organizations applying for grants from the Community Foundation for Arthur must meet the following guidelines:
Grants will be limited to those organizations and/or projects that provide a direct service or benefit to the Arthur area as determined by the Advisory Board.
Grants will made only to those organizations designated as a government entity or a non-profit, tax exempt group under IRS code 501(c)(3).
Grants will not be made to individuals.
Grants to religious organizations will be limited to those activities which are non-denominational and serve the entire community.
Low priority will be given to applications that will be funding day-to-day operations of an organization.
Grants will be made twice each year with application deadlines of April 1 and October 1.
Other Granting Considerations
Advisory Board members will look at the following factors when making granting decisions:
The impact of the grant on the success of the project
The number of people benefiting from the project and the overall impact on the community
Community financial and in-kind donations toward the project
Organizational management and integrity of the organization
Level of local involvement and support
**Applicants may be asked to appear before the granting committee to answer questions or clarify information in the application.

To Apply: Download application form and send completed application to:
Scott Kroeger
PO Box 101
Arthur, ND 58006
Grants Awarded by the Clarence Johnson and Eunice Iwen Fund in 2014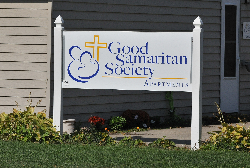 SPRING 2016 GRANTS:
Good Samaritan - $3,000 for the Home Day program
City of Arthur - $650 for flowers on Main Street
City of Arthur - $650 for new flags for Main Street
Arthur Fire Department - $15,000 for payment on new fire truck
Northern Cass School - $4,000 for a STEM (Science, Technology, Engineering and Math) Camp
Northern Cass Dollars for Scholars - $5,000 for local scholarships
Clarence Johnson and Eunice Iwen named Scholarship Fund - $5,009
JDA - $41,700 toward debt payment on the Arthur Mall
Northern Cass School - $50,000 toward bond payment on School Addition
Other Funds Managed by NDCF in Arthur, ND
Dorothy W. Burgum Non-Endowment Fund Established in 1999
Frederick & Jody Burgum Family Non-Endowment Fund Established in 1998
Northern Cass Education Foundation  Established in 2000 by Northern Cass School for educational purposes.
Copyright © 2016 North Dakota Community Foundation