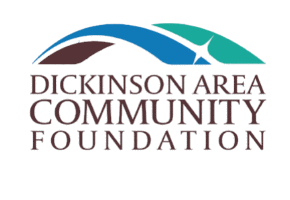 About
Apply for a Grant
Other Funds

Come join the fun at the 2022 Bakken Charity Golf Scramble, hosted by Conoco Phillips Charity Golf Scramble! 
SIGN UP LINKS COMING MID MAY 2022
THANK YOU! Questions click here to email the committee
Date:  FRIDAY AUGUST 5th, 2022 - TWO Flights Morning 7:30am Tee time, Afternoon 1:00pm tee off
Location:  Heart River Golf Course, Dickinson
All proceeds are granted out in the community by application process in partnership with the local committee of Dickinson Area Community Foundation. Please use the APPLY tab to request funds for your organization. Please carefully note the funding priorities! Thank you!
---

OUR MISSION: To improve the quality of life for residents through charitable giving and philanthropy to make a lasting and beneficial investment in the Dickinson Area. OUR VISION: Promote Philanthropy, receive and manage charitable gifts, invest in wide-ranging program that promote economic and social well-being of area residents.
Our role as committee members is to network with area service organizations and government, marketing the mission of the foundation, drawing gifts to the foundation, all with the goal to grow the permanent fund and make it a great resource for the community.
THREE FUNDS: Committee work is supported by these funds to which donors can give and help us in our mission to serve the community. 
ENDOWMENT: Is the primary fund, and Qualifies for 40% ND Tax Credit. (click on link for requirements) Roughly 4% of funds are put to work in the community used annually as "grants". 
Non-Endowment PROJECT Fund: Provides immediate granting, and funds for marketing launching events. Qualifies as a charitable gift if no benefit is given in return, but NOT for 40% ND income tax credit.
Non-Endowment – Endowment Fund: Allows for funding of local events from which net proceeds flow to endowment at year end. Qualifies for charitable gift as long as no benefit is given in return. Does not qualify for ND 40% income tax benefit.
NDCF is the support system for DACF with over 40 years experience in providing comprehensive charitable services. This includes donor gift planning and bequest planning for individuals, company leaders, families, and non-profits, and fiduciary services such as accounting, audit and money management. This allows local volunteer committees to focus on telling their story of their foundation impact through marketing, granting, and growing the fund. 
Advisory Committee members are:
Jordan Selinger (Kubik, Bogner, Ridl & Selinger) VP
Linda Steve, CPA Self Employed 
Danita Tysver Start County Development (Tres.)
Denise Steinbach (Community Action) (Sec)
Rachel Logan (Conoco Phillips)
Laurie Strommen (Quality Quick Print)
Mike Peters (Dakota Community Bank Insurance)
Zach Kelly ( Choice Bank) Chair 
Brian Fisher (Brady Martz)
QUESTIONS: EMAIL US BY CLICKING HERE 
NDCF:  For anonymous giving, gift planning, or unique asset gifts. contact John Heinen NDCF Western ND Support or call (701) 590-4614
Please find attached various materials which you can download for your own or to pass along to a family member or friend. Help get the word out about the fund, helps the fund grow and serve the community in a bigger way. Any questions please refer to the contact page to contact a committee member. Thank you!
QUESTIONS Email us by clicking here 
GRANT AWARD EXAMPLES and STORIES
As stories about projects we have funded in the community become available, we will post them here along with other "news" that we think you might like to see. Please feel free to download and send to a friend if you think they also would be interested. 
2018 Grant given for STEM Robot at Dickinson Library (click here)
GRANT APPLICATIONS ACCEPTED APRIL 1st to April 28th
GRANT CRITERIA:
Grants shall be awarded only to those organizations designated by the IRS as 501(c)(3) nonprofit tax exempt groups, or government agencies. Contact the committee at the email below if you need a fiscal sponsor.
Grants to religious organizations shall be limited to those activities which are non-sectarian and serve the entire community. ie. food pantry
Extensions may be granted and additional grant application deadlines may be added at the discretion of the Advisory Committee.
Approved grant requests may be funded in full or partially, at the discretion of the Advisory Committee.
Requests for grants or scholarships for individuals will NOT be considered.
Requests for operating funds or day-to-day expenses will receive a lower priority.
Requests for projects or programs that serve a greater number of community residents will receive higher priority.
We made it easy for you to apply online for a grant!
Step 1 - Review
Review the grant guidelines above to make sure your organization qualifies.
Step 2 - Register
Create an account on our Grant Portal. You will need your organization's name, EIN, and executive officer's name. Be sure to write down your user name (email address) and password.
Step 3 – Complete Your Application
After registering or logging in, you will arrive at the application section. Click "Apply" to the right of the grant program to which you wish to apply. If you do not see your desired grant program on the list, contact our office. You will be able to save your application and return later to complete it.
Step 4 -- Bookmark the address so when returning you can easily access. Or access with button above. 
Click here for more detailed instructions and tips for using our online grant system.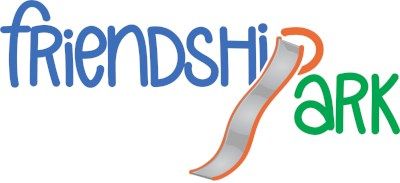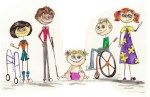 GENERAL INFORMATION: The Dickinson Area Community Foundation (DACF) is assisting the Friendship Park project committee with marketing, fundraising coordination, donor gift planning, and donor stewardship.  Please find information below to request more information from the project committee or make a gift by sending a check to the address below OR credit card via SECURE ONLINE GIFT. Online gifts can be set up as one-time or monthly. Specify the type of gift "Project" or "Endowment for 40% Tax Credit". Project funds are used immediately to build the playground, the endowment earnings will be used for upgrading or maintaining the playground year to year. Endowment gifts qualify for 40% tax credit. 100% of the funds for Phase I of the project will be raised before construction starts.
GOAL $1,198,000, Endowment $150,000 (to ensure yearly upkeep) Raised as of 04/20/20 $760,000
FRIENDSHIP PARK BROCHURE: click here
CHECKS PAYABLE TO: DACF: Friendship Park: Dix (write on memo line "Project" or "Endowment") ONLINE SECURE GIVING: click here
MAILING ADDRESS: Friendship Park C/O Dickinson Area Community Foundation (DACF) PO Box 1513 Dickinson, ND 58602-1513
PROJECT GIFTS given through NDCF QUALIFY FOR IRS CHARITABLE DEDUCTION and ENDOWMENT GIFTS QUALIFY FOR 40% ND INCOME CREDIT(click for qualifications) A TAX RECEIPT FOR EITHER "PROJECT" GIFTS OR ENDOWMENT ARE SENT DIRECTLY FROM NDCF
PROJECT QUESTIONS: email Project Committee: Sarah Carlson (Pres) click here.
GIFT GIVING QUESTIONS: To make an Anonymous gift, or general questions about DACF email  Community Foundation Committee click here. or john@ndcf.net (701) 590-4614