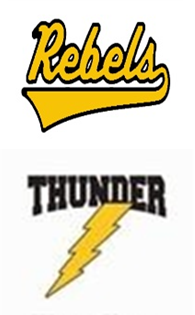 Kulm Public School Foundation
In the Spring of 2014, voters in the Kulm School District approved a building addition and renovation of the current elementary school by an overwhelming 82%. With their YES vote, district residents sent a strong message regarding their faith in the future of our school and community.
The Kulm Public School Foundation was established in 2014 to provide donors with a way to make tax-deductible donations to benefit the Kulm Public School District #7. The fund will assist the school district in accomplishing its mission by helping to pay for various projects and programs outside of the school's regular expenditures.
The Kulm Public School Foundation was created in 2014 to support the Kulm School District by paying for projects and programs that are outside regular school expenditures.  Because the fund is associated with the North Dakota Community Foundation, donations are tax deductible to the fullest extent of state and federal law. 
Right now, our focus is on funding a handful of upgrades that would be valuable additions to the current building project.
Current Projects
During the current building phase, we have a goal to raise $230,000 in funds for the following upgrades:
Bleacher Upgrade (backrests)  $10,000

Wall Mats for the gym $15,000

Gym air-conditioning $45,000

Scoreboards   $14,000

Theatre stage curtain $10,000

Classroom furnishings  $10,500 or 1,500/classroom

Library furnishings $10,000

Science equipment $15,000

Interactive teaching/classroom boards $5,500 each

Tennis and Basketball courts $50,000 or $290 pledge/yd of cement
If you are interested in donating to a broader giving area, we have designated the following categories within the Kulm Public School Foundation Fund:
General Fund

Athletics

Fine Arts

Classroom and Commons Area

S.T.E.M.  *Science Technology Engineering Mathematics

Community Benefits
You Can Help!
Your gifts to our School Foundation Fund could make our upgrades a reality.
1. Choose the project or giving area that most appeals to you.

2. Decide what you are able to give at this time

3. Call NDCF at 701-222-8349 or Kulm Public School at 701-647-2303 and they will connect you to a local representative of the foundation.
We also have creative giving options such as gifts of materials or labor for tennis and basketball courts, scoreboard advertising space, "team giving", and monthly gifts towards a pledged total. Gifts of stock or appreciated property are also accepted and you will receive a tax deduction based on the value at the time of transfer.
Please give in whatever way is right for you, or call us to discuss these options. We will be happy to answer any questions you might have, or help with memorial gifts and naming opportunities.
Donor Recognition
All donors will be recognized on a donor wall in the new addition. We hope to distinguish our largest gifts by granting naming rights to some of the upgrades listed above.
To make a donation, please make your check out to "NDCF" with "Kulm School Non-endowment" on the memo line.  Mail your check to the NDCF at PO Box 387, Bismarck, ND 58502.  You can also donate online by clicking the Donate Tab at the left and writing "Kulm School Non-Endowment" on the Fund line of the form.  THANK YOU!