Stanley Community School Foundation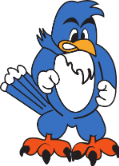 Supporting our Students, now and in the future
About
Announcements
Leave a Legacy
The Stanley School foundation helps augment funding for priority projects and programs of the school. The first priority is to ensure funds are available for the Will Complex maintenance once upgrade are completed. Secondly, if not needed for the complex, the foundation will fund important programs of the Stanley schools to both improve and enhance learning in carrying out the mission "Empowering Learners. Inspiring Success".  Every year budgets are tight with many important projects not getting the funding they need. With this foundation, we invite alumni and the community to help us continue building for our future! 
In 2018: The Athletic Boosters along with the school board agreed to move forward with the Will Athletic Field Renovation. Please find key information by clicking on the "Announcements" tab above to keep you updated on the project.
CLICK HERE FOR PROJECT UPDATES AND NEWS
CLICK HERE FOR PROJECT AND ENDOWMENT BROCHURES 
Donations: We have partnered with the North Dakota Community Foundation who support us with charitable services, so we are able to accept any and all gifts including gifts of stock, land, cash or checks, and online giving (click on one of the links below to donate to that fund). Gifts made through this fund are fully tax deductible by IRS law since NDCF is a 501c3 non-profit. 
PROJECT GIFTS (Will Complex Renovation Fund): Used for renovations to Will Field. 

ENDOWMENT GIFTS (Stanley Community School Foundation): A permanent endowment where a percentage of the interest earnins are available each year for field upgrades or maintenance or other school programs. A 40% state tax credit is available for individuals who give $5000 in one calendar year who have ND income, living in or out of state. Individuals limited to $50,000 gift as a couple, $25,000 as individual in one year. Ccorp, Scorp, LLC, can make any gift up to $25,000 gift of $10,000 credit in one year.  

Anonymous giving: please contact NDCF Western ND representative John Heinen, John@ndcf.net or (701) 590-4614 cell phone if you would like your gift to remain anonymous.

MAIL CHECKS TO: NDCF Po Box 387 Bismarck, ND 58502-0387.  Please write either "Will Complex Renovation" or "Stanley School Foundation" in the Memo line.
COMMITTEE CONTACTS: 
Tim Holte (Community Schools Superintendent) tim.holte@k12.nd.us

David Enander (School Board President) davide@mwec.com 

Doug Kinnoin (School Board member) dkkinnoin@gmail.com

Heath Hetzel (Sports Booster President) hhetzel@weareamerican.com

John Heinen (NDCF charitable services contact) john@ndcf.net