You Take the Lead: Donor-Advised and Field of Interest Funds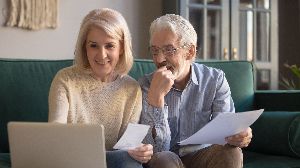 A Donor-Advised Fund at NDCF gives individuals, families and corporations great flexibility in their charitable giving, with minimal cost. A donor-advised funds allows you to make a charitable contribution, receive an immediate tax deduction (and potentially a state tax credit), and recommend grants from the fund over time. This type of fund provides convenience and flexibility by allowing you to support various charitable organizations over time. For many, this is an attractive alternative to a private foundation.
A Field-of-Interest Fund at NDCF works in a similar manner except that the donor does not recommend which specific organizations receive the grants.  Instead, the donor provides guidance to NDCF regarding which charitable areas he/she wishes to support (for example, the arts and youth programs) and lets NDCF review applications and make grant decisions based on that general direction.
NDCF makes it easy to be philanthropic - our staff handles all the paperwork, including an annual audit and filing the appropriate tax forms.  You can make gifts into your donor-advised or field-of-interest fund at any time and choose when to give out the grants.  In addition, gifts to your donor-advised or field-of-interest fund may be eligible for North Dakota's generous 40% State Tax Credit. 
We can have a Fund set up in a matter of minutes - it's a simple, personalized process. To learn more, review the detailed information below, contact NDCF at 701-222-8349, or email us at info@ndcf.net. 
Creating the Fund It is very easy to establish a fund with NDCF and takes only a few minutes.  Because NDCF already has 501(c)(3) status with the IRS, your gifts to the fund are tax-deductible to the fullest extent of state and federal law.
Building the Fund Once in place, you can make gifts of any size, at any time to your Donor-Advised or Field-of-Interest Fund. You can choose the amount of your gift, the type of gift and the timing of any gift to maximize your convenience and tax benefits. NDCF is structured to accept many different types of gifts including
Cash

Publicly traded or closely held securities 

Insurance policies

Gifts from your IRA (the IRA Charitable Rollover is particularly attractive to donors aged 70.5 or older)

Interests in Remainder or Lead Trusts

Real property

Agricultural commodities

Cryptocurrencies
Using the Fund The money in your endowed Donor-Advised Fund stays in the fund forever, generating earnings and interest.  You can ask that grants be made from the Fund at any time in accordance with NDCF's granting policy.  NDCF's Board of Directors has final approval on all grants to ensure compliance with federal regulations governing charitable organizations. Grants can go to support many different kinds of charitable organizations, whether you wish to support the arts, youth programs, healthcare in your hometown, your alma mater, or your church.  
NDCF's Unique Value:  Because NDCF is a statewide, charitable organization, we receive thousands of grant requests every year for a wide variety of projects and programs.  If our donors prefer, we can pass on granting opportunities that fit their giving preferences so they can also consider making grants to that organization.  Connecting donors with projects and programs in their area that they would like to support is one of the services we provide and differentiates our donor-advised fund program from those at other institutions.
For additional details about establishing a donor-advised or field-of-interest fund at NDCF, call us at 701-222-8349.