Our Funds
The North Dakota Community Foundation manages hundreds of separate charitable funds to meet the various needs of donors and nonprofit organizations across the state. Below is a brief description of the major types of funds we manage. 
Statewide Greatest Needs Fund      This permanent endowment fund provides grants every year to projects and programs all across the state. The NDCF Board of Directors accepts grant applications every summer and awards grants to those charitable and community needs that are most pressing.
Community Endowment Funds     These are permanent, flexible financial resources for your community. A community of any size may have an endowment fund. NDCF staff provides training and ongoing support to the local volunteer Advisory Committee, which conducts fundraising activities and makes grant recommendations on an annual basis.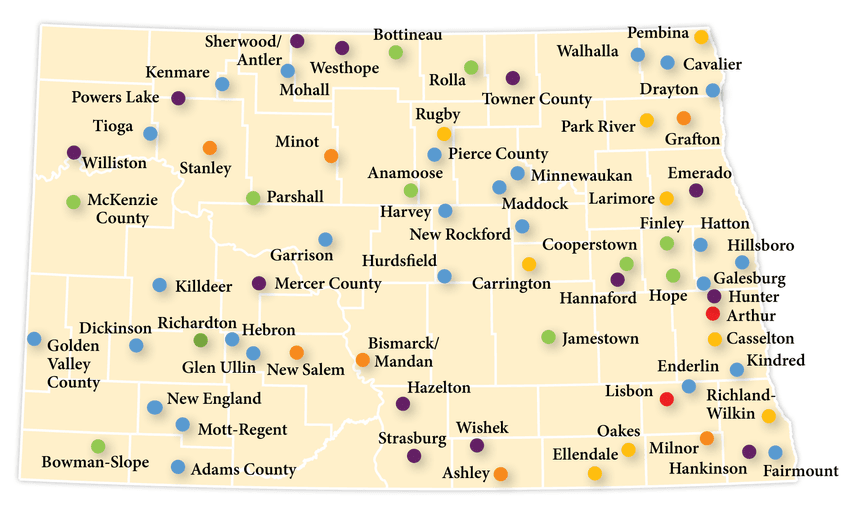 Scholarship Funds     Grants from your scholarship fund can assist students to further their education. Students are chosen by the NDCF Scholarship Committee (or by a committee of local educators) based on criteria you recommend.
School Foundations     You can support your local school district forever by creating a new fund for them or by contributing to their existing fund.  School foundations can be either non-endowment funds (for immediate use for projects and programs) or endowment funds (provides long-term stability and resources for future projects).
Organizational Endowment Funds     A non-profit organization may partner with the Foundation for management of its charitable funds.
Project Funds (Fiscal Sponsorships)     These are short-term funds used to accomplish an immediate goal.
Donor Advised and Field of Interest Funds     A donor may select specific organizations, or a focus area where grants from your fund will be used to address changing needs through the Statewide Greatest Needs program, determined by our Board of Directors.