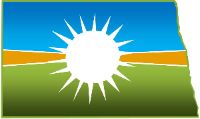 Applications Accepted June 1 through July 31
Step 1 - Review
Review the grant guidelines below to make sure your organization qualifies. If you aren't sure, or if you have questions, please call NDCF at 701-222-8349 or email Info@ndcf.net. 
Step 2 - Register
Log in to our Grants Portal or create a new account if you are a new applicant. You will need your organization's name, EIN, and executive officer's name. Be sure to write down your user name (email address) and password. Please note: Each user account is connected to that user's email address and may be affiliated with only one organization. A single organization may have more than one user. 
Step 3 – Complete Your Application
After registering or logging in, follow the Apply tab at the top of the page. Scroll through the list and click "Apply" to the right of the grant program to which you wish to apply. If you do not see your desired grant program on the list, contact our office. You will be able to save your application and return later to complete it. The deadline for submitting an application is July 31. Any applications still in draft mode after July 31 will be deleted. 
Our Board of Directors will review all applications in September, and you will be notified whether your request was approved or denied. Grant checks are delivered in early October.
Please read all guidelines before submitting an application.
Eligibility
NDCF makes grants only to those organizations designated by the IRS Code as 501(c)(3) non-profit tax exempt groups or government agencies. Grants are not made to individuals.

Grants generally do not exceed $5,000.

Only one request per organization per year will be accepted

Requests must be submitted June 1 to July 31 to be considered for funding.

A final grant report must be submitted for any grant received in the previous year before a new application will be considered.
Considerations
In considering a formal grant request, Board Members will review the following:
The possibility of a grant leveraging additional support.

The level of local involvement and support.

The number of people to be served and the impact of the program on the community.

The degree to which the program duplicates or complements the work of other community organizations.

The impact of the North Dakota Community Foundation's grant on the success of the project.
Priorities
In addition to the above, the following guidelines will be used in the prioritizing of grant requests:
NDCF does not have a narrow area of focus. The Board looks at each project on its merits.

The Board attempts to be as equitable as practical to the various geographic regions of the state.

NDCF does not make multi-year grant commitments. You may submit a new request each year if additional funding is needed.

The Board places emphasis on helping applicants that have limited access to other sources of funding.

A low priority will be given to projects already substantially supported by government, or which in the opinion of the NDCF Board, can and should be provided for by taxes.

Grants for sectarian projects will receive a low priority.

Grants to national organizations will receive a low priority.

Grants will be denied to organizations and projects that exist to influence legislation, carry on propaganda, participate in political campaigns, or which threaten to cause significant controversy or divisiveness.

A low grant priority will be given to those organizations which field substantial fund-raising each year with paid and volunteer staff.