Partnering with NDCF
NDCF exists to make North Dakota a better place.  One of the ways we do that is by assisting individuals and organizations accomplish their mission.  We manage the financial piece, allowing you to focus on whatever your project or passion is.
We can help you in a number of ways:
The types of people/organizations that partner with us vary greatly, but here are some examples: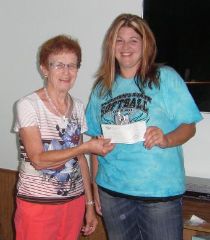 A group of residents in Anamoose, ND was concerned about the perpetual lack of funding for local organizations and projects. They created an endowment fund for their community through NDCF in 2008, do an annual fundraiser every year, and the Anamoose Area Community Foundation now has assets of over $250,000 and has awarded over $65,000 in grants to projects and programs in their area!
The Grenora Public School District created the Grenora Public School Foundation in March of 2012 to supplement the funding of projects that will improve students' learning and life experiences.  The fund provides a way for supporters of the schools sytem, including current residents and alumni, to receive a tax deduction for their donation.  The foundation has provided funding for teacher housing (in short supply as a result of the oil boom in western North Dakota), supplies for their teachers, and a new playground.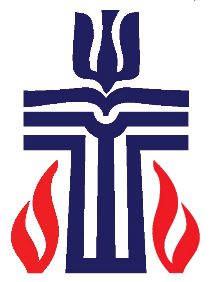 Members of the Mandan Presbyterian Church wanted to provide more long-term support to their church, so they created the Mandan Presbyterian Church Endowment Fund. Individuals that give at least $5,000 to the fund and businesses that give any amount receive the 40% State Tax credit, a tax deduction for their gift, and the satisfaction of knowing they will be providing funding for future church activities and projects long after they are gone.
NDCF manages many donor-advised funds for individuals who are looking to get the 40% State Tax Credit but don't know exactly what charities they wish to support. They establish an endowment fund with us, get the tax credit for their gift, and then tell us every year where they wish the grant money from their endowment fund to go. 
Family and friends of Muriel Crabtree Thorberg Meyer established a scholarship fund in her memory in 1983. Meyer, a former resident of Ellendale, loved music, especially the piano and organ. To this day, the fund provides a scholarship every year to a graduate of Ellendale Public School who wants to pursue a degree in music.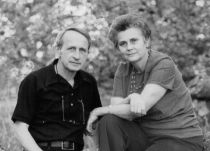 Ishmael Diede was a photographer in Mott, North Dakota, for 38 years, serving Hettinger and Western Morton Counties.  He  wished for his estate to continue to benefit the communities that had supported him and his wife Rose throughout their lives.  The gift he left NDCF was used to establish four community foundations (Mott-Regent, New England, Hebron, and Glen Ullin) as well as a scholarship fund for students in the area. 
If you have any questions about the services we offer or how we might be able to help your nonprofit organization, community, or project, please give us a call. We are always happy to hear about the exciting projects and programs going on across North Dakota and are especially glad when there is a way for us to help make them happen!