Eleanor Wiebe Scholarship Fund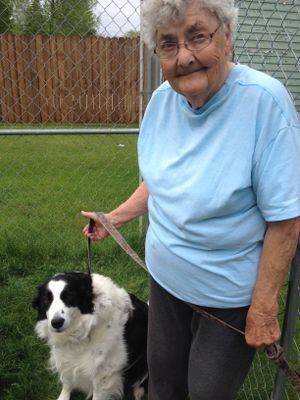 Fund Background: The fund was established in 2021 with a gift from Eleanor Wiebe's estate.  
Eleanor Wiebe was born on the family farm northeast of Hurdsfield, ND, where she graduated from high school in 1951.  She received her degree in education from Valley City State College.  She became a fourth and fifth grade teacher in Bloomington, MN, where she taught for 35 years, before retiring in 1990.  She then moved back to Hurdsfield, and eventually to Fessenden.  She enjoyed reading and tending to her flower gardens.
Eleanor passed away in August of 2020 and left a gift of over $600,000 in her will to provide scholarships for graduates of high schools in Wells County, North Dakota.  She specifically wanted to help students going into agricultural programs.  
Eligibility Requirements: Must be a graduate from Harvey or Fessenden-Bowdon High School.  Student must have completed at least one year of college.  Proof of attendance will be required. 
Preferences will be given to:
Students who enroll in agricultural programs.

Special emphasis to those students who enroll in vocational or trade schools for agricultural purposes.

Primary consideration shall be need and not necessarily scholastic achievements.

May be awarded in consecutive years, but only upon re-application and qualification each year.
Applications will be accepted from January 1- May 1 (due date will be April 1 beginning in 2023).
Download application form here and return to:
Harvey High School Counselor
200 North St. E
Harvey, ND 58341
or 
Fessenden-Bowdon High School Counselor
500 2nd St. N
Fessenden, ND 58438