Evan Grove Scholarship Fund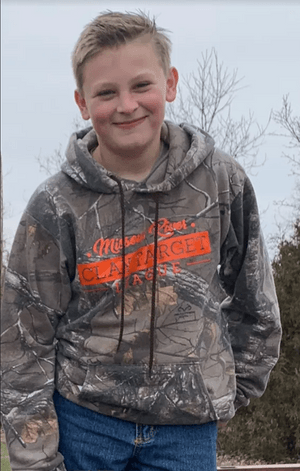 Fund Background: The fund was established in 2022 in memory of Evan Grove by his family to commemorate Evan's love of the outdoors, hunting, shooting sports and his teammates, but most importantly, to honor his memory. Evan was a devout outdoorsman and enjoyed hunting and fishing of all kinds.  He was drawn to motors, learning to drive a four-wheeler at two years of age. Whether it was snowmobiles in the winter, dirt bikes in the summer, or whatever challenge he could tackle with the family golf cart or side-by-side, Evan was constantly in motion.  Like many sportsmen, Evan was quiet, at least until you got to know him. After that, his heart was wide open and he loved conversation, particularly good-natured, quick-witted banter and he was ready with a comeback for anything. It could be said that in his fourteen years, he outlived many of us in terms of adventure and quality of life experiences.  Evan passed away on Oct. 21, 2020, from a sudden and tragic accident at the age of 14 while in his Freshman year at Legacy High School.
Eligibility Requirements: The scholarship will assist a graduating senior or a trade school attendee who has participated in at least two seasons of North Dakota State High School Clay Target League competition for any of the six schools in the Bismarck-Mandan area that are part of the Missouri River Clay Target League.
Applications will be accepted until May 15. Click here to apply online. 
A paper version of the application can be downloaded here.