Statewide Greatest Needs Fund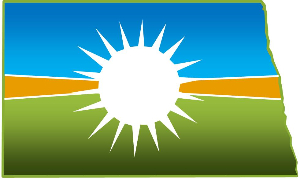 NDCF's Statewide Greatest Needs Fund is designed to address the greatest charitable and community needs all across North Dakota.  A simple, yet effective application process allows North Dakota communities and organizations to explain what project or program is most important to them and in need of funding.  The NDCF's Board of Directors considers applications and directs grants every year to those who need help the most.
Gifts to this unrestricted endowment fund will ensure that there will always be a resource to address the changing needs in our state.
How to Donate to the Statewide Greatest Needs Fund
NDCF's Statewide Greatest Needs Fund is uniquely positioned to make a positive difference all across North Dakota.  You can be a part of this important and effective program by giving to this endowment fund today.  Your gift will help countless North Dakotans for generations.
Donate online by clicking on the "Donate" tab on the left of this website
Send a check to NDCF at PO Box 387, Bismarck, ND 58502 (write SWGN on the memo line)
Include NDCF's Statewide Greatest Needs Fund in your will
Call us at (701) 222-8349 to discuss these or other options for giving
Gifts of over $5,000 will qualify for the North Dakota 40% State Tax Credit.  Contact NDCF or your tax advisor for more information.
2018 Grant Round is Open!
NDCF's Statewide Greatest Needs 2018 Grant Round is now open.  Applications are due by July 31, 2018 and will be reviewed by the NDCF Board of Directors.  For more information and/or to apply for a grant, please visit our Statewide Greatest Needs Application page. 
How To Apply for a Grant from the SWGN Fund
Grant Making Policies
Grant seekers should note the following before contacting NDCF concerning a grant:
NDCF makes grants only to those organizations designated by the IRS Code as 501(c)(3) nonprofit tax exempt groups or government agencies.
Before applying, please make certain that your organization is eligible for a grant according to the stated tax exempt requirement.
Since NDCF serves organizations statewide, grants normally do not exceed $5,000.
Considerations
In considering a formal grant request, NDCF will review the following:
The composition and commitment of the group's overseeing body – Board of Directors or Trustees.
The organization's management and fiscal integrity.
The possibility of a grant leveraging additional support.
The level of local involvement and support.
The number of people to be served and the impact of the program on the community.
The degree to which the program duplicates or complements the work of other community organizations.
The possibility of the program being replicated in another setting.
The extent to which the project reflects an imaginative or new approach to a problem.
The impact of the North Dakota Community Foundation's grant on the success of the project.
Priorities
In addition to the above, the following guidelines will be used in the prioritizing of grant requests:
NDCF does not have a narrow area of focus. The Board looks at each project on its merits.
The Board attempts to be as equitable as practical to the various geographic regions of the state.
NDCF does not make multi-year grant commitments.
The Board places emphasis on helping applicants who have limited access to other sources of funding.
A low priority will be given to projects already substantially supported by government, or which in the opinion of the NDCF Board, can and should be provided for by taxes.
Grants for sectarian projects will receive a low priority.
Grants to national organizations will receive a low priority.
Grants will be denied to organizations and projects that exist to influence legislation, carry on propaganda, participate in political campaigns, or which threaten to cause significant controversy or divisiveness.
A low grant priority will be given to those organizations which field substantial fundraising each year with paid and volunteer staff.
Grants are not made to individuals.
To apply for a Statewide Greatest Needs Grant, please click here.
Grants Awarded in 2017 from the Statewide Greatest Needs Fund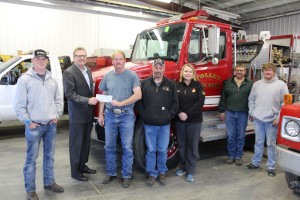 City of Golden Valley - New Park Equipment:  $5,000
Harvey Kiwanis - Complete Playground Project:  $5,000
Tolley Fire Department - 1996 Freightliner Pumper Truck:  $5,000
Hurdsfield Park - Playground Equipment:  $5,000
City of Lankin - Shingles & Siding for Community Building:  $5,000
Pekin Fire District - Steel for Roof of Fire District Building:  $5,000
Prairie Learning Center - Walk-in Freezer/Cooler Combination:  $5,000
Gardar Township - Gardar Township Hall Restoration Project:  $5,000
Garrison Parks & Recreation District - Erect a Bathroom Facility in City Park:  $5,000
City of Glenfield - Park Playground Equipment:  $5,000
Grenora Foundation - School Playground Equipment:  $5,000
Community Ambulance Service, Inc. - EMT, EMR, Continuing Education Classes & Materials:  $5,000
St. Joseph's Preservation Society - LeRoy Hall Bathroom Renovation & New Entry Doors:  $5,000
Ox Cart Trails Historical Society - HG Johnson Memorial Hall Window Replacement:  $5,000
City of Flasher - Update Non-Funded Community Campground:  $5,000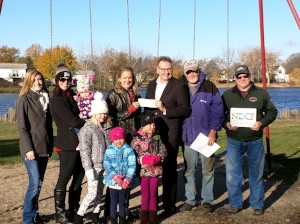 Gackle Care Center - New Walk-in Tub:  $5,000
International Music Camp - Technology Updates:  $5,000
Napoleon Care Center - New Dining Room Tables & Chairs:  $5,000
New England Lions Club - Playground Equipment:  $5,000
Mountrail Bethel Home - Secure Care Roam Alert System:  $5,000
Hebron Fire Protection District - Heat Thermal Imager:  $4,467
Killdeer Area Ambulance Service - Purchase CPR Manikins & Supplies to Teach:  $3,800
Larimore Ambulance and Rescue Service - Rescue Randy Manikin:  $3,700
Enderlin Municipal Library - Flooring for the Entryway & Bathrooms:  $3,500
Great Plains Food Bank - Support for the Establishment of a Bismarck-Mandan Regional Service Center:  $3,500
Harvey Police Department - Update Radios to Comply with New State-Wide System:  $3,500
City of Tolley - Sewer Lift Station:  $3,500
City of Forman - Central Park Revitalization:  $3,350
Family Crisis Center - Five Computers for Center:  $3,175
LP Motorcycle Club - Build Handicap Ramp & Walk-way:  $3,000
Operation Homefront - Back to School Brigade for Minot and Grand Forks:  $3,000
Guelph Community Development Assoc. - New Lighting for Guelph Gym:  $2,744
Finley Fire Protection District - Portable Radios:  $2,500
Elgin Public Library - Meeting Room Update, Computer & Chair:  $2,397
Pembina Ambulance Service - State Certified Infant Car Seat, Four Handheld Radios:  $2,150
Society of St. Stephens Food Pantry - Handicapped Sidewalk Access for Food Pantry:  $2,000
Copyright © 2019 North Dakota Community Foundation