Support Students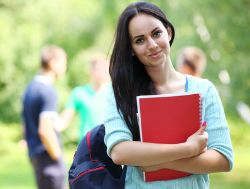 Scholarships
The costs of higher education are sky-rocketing and for many students, it is putting the dream of a college education out of reach.  NDCF currently manages over 150 scholarship funds, established by individuals and groups that wanted to assist North Dakota youth achieve more.  You can either add to one of these funds or start your own scholarship fund at NDCF, assisting the students you would like to encourage (e.g. a GPA of 3.5 or higher? attending a certain college?  graduating from a certain North Dakota high school? entering a certain field of study?)
If you are considering starting a scholarship fund, you can either create a non-endowment fund or an endowment fund.  A non-endowment fund is more short-term and can offer larger scholarship amounts until the fund is depleted.  An endowment fund is a permanent fund that will offer a scholarship (or several) every year, forever. 
There are great reasons for each of these types of fund.  Keep in mind that if you would like to start a permanent scholarship fund, you will need to have at least $25,000 in the fund for it to create worthwhile scholarship amounts (the grantable amount every year is usually about 4% of the fund's average value over the previous 12 quarters).  This can be achieved in one lump-sum gift to create the fund, or by gradually adding to the fund over three years until it reaches an amount that generates a significant enough scholarship.  Gifts to a permanently endowed scholarship fund are eligible for the 40% North Dakota State Tax Credit, which can be a compelling reason to start this type of fund.
Non-endowment scholarship funds can offer larger scholarships since the entire balance of the account can be granted out every year, if desired.  However, gifts to this type of fund are NOT eligible for the state tax credit.  Some families have created non-endowment scholarship funds with the memorial gifts they receive from a loved ones funeral.  They are able to give $2,000 or $3,000 scholarship awards for several years, until the money runs out, significantly helping some students with their college expenses.
If you are thinking about creating a scholarship fund, please contact Kevin Dvorak at 701-222-8349.  He can help discuss the pros and cons of each type of fund and answer any questions you may have.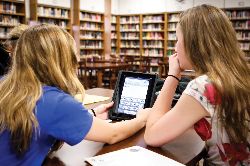 Support Schools
Many people think of starting a scholarship fund when they want to help students, but there are actually many other ways to help the next generation get ahead.  Many schools in North Dakota are on shoe-string budgets and can't afford "extras", like art programs, new football uniforms, or educational field trips.  Many teachers are using their own money to buy classroom supplies and equipment.  Starting a school foundation fund with NDCF can help ensure that schools have the necessary funds to educate our kids.
School Foundations can be either endowed funds or non-endowed.  There are benefits and drawbacks to each type, depending on your school's needs.  Some schools in North Dakota have started two funds at NDCF - one for immediate use and an endowment fund to provide money to the school every year into perpetuity.
If you prefer, you could also create a fund for a specific program - the band department at your former high school, for example. 
For more information on school foundation funds, click here.  Or contact NDCF at 701-222-8349.