COVID-19 Impacts and Updates
A Letter From NDCF President and CEO Kevin J. Dvorak about the COVID-19 Pandemic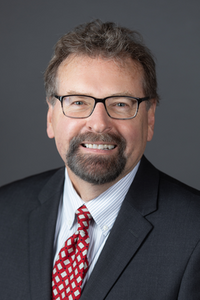 What Governor Burgum said at one of his COVID-19 press conferences bears repeating - "We are known for being North Dakota tough, but now, it's time to be North Dakota Smart". We will need both attributes as we face and defeat not only the COVID-19 virus, but also the effects of the measures mandated by government, common sense, and North Dakota smart. 
The North Dakota Community Foundation has been building smart solutions for community betterment and most importantly, strong relationships all across our beautiful state for over 40 years.  We work with literally hundreds of community volunteers in every corner of North Dakota.  We also have over 700 fund owners.  We know you have questions about the impacts of COVID-19 on NDCF and also, what we can all do to help combat this virus.
To begin with, NDCF is still open for business and operations.  Some NDCF staff members have chosen to work from home at this time, but all are available via email and/or phone.  Please feel free to contact us if you have any questions about your fund or our grant-making this year.  I greatly appreciate our staff and all of our many volunteers across the state and want to emphasize the importance of self-care during this pandemic.  Please make sure you are not only washing your hands and following the guidelines of the CDC and ND Department of Health, but also are taking care of your mental health.  This is a stressful time for everyone - please find ways to reduce your stress levels, whether it be a quick walk outside, deep breathing exercises, or a call to someone you can talk to about your concerns.
Second, we are currently assessing the situation in our communities across the state to better understand how we can help in this crisis.  We appreciate all of our grantees and volunteers who provide essential services in their communities, especially to our most vulnerable populations. This situation is changing rapidly and we will do our best to work with you throughout the long-range disaster.
Third, we have created a COVID-19 Disaster Response & Recovery Fund to provide financial assistance to nonprofit organizations and governmental agencies in the state that are impacted by the pandemic.  NDCF's Board of Directors has committed $50,000 of our Statewide Greatest Need Fund grantable dollars to seed this fund and we are asking individuals, businesses, and other foundations to consider a donation to help our nonprofit community at this time.  Many of our nonprofits provide critical services to our most vulnerable populations - the elderly, in particular - and these services will be in high demand, at the same time as their fundraising events are being canceled. 
There is additional information below that might be of interest to you regarding the COVID-19 Disaster Response & Recovery Fund, as well as how the current market conditions affect our grantmaking.  As always, if you have any questions, please don't hesitate to contact us.
Be safe,
    Kevin J. Dvorak,
    President & CEO
COVID-19 Disaster Response & Recovery Fund
Because the COVID-19 virus will likely impact every corner of the state, individuals and businesses that wish to provide assistance to nonprofit organizations or others are encouraged to donate directly to their own local entities - e.g. senior citizens center, soup kitchen, school system, hospital, etc.  If these entities aren't able to accept donations, if the donor wishes to make a larger impact statewide, or if the donor prefers a tax receipt for his/her gift, donations may be made to NDCF's COVID-19 Disaster Response & Recovery Fund.
The North Dakota Community Foundation (NDCF) established the COVID-19 Disaster Response & Recovery Fund to assist nonprofit organizations and governmental agencies affected by the COVID-19 pandemic across the state.  NDCF's Board of Directors has seeded the fund with $50,000 of their Statewide Greatest Needs Fund 2020 grantable dollars.
Endowments and Grantmaking During a Market Downturn
As someone interested in the work of the North Dakota Community Foundation, you will know that our main business is the building of a permanent endowment resource to enhance the quality of life for North Dakotans not just today, but forever. This means that we must have sufficient long-term returns to cover our grantmaking and costs and provide enough excess return to allow for the grant payouts to keep pace with inflation. Over the last 40+ years of our existence, we have achieved that goal.
There have been many events that have caused the investment world to "go negative". In every case, so far, the markets have recovered and gone on to new highs. While we can't predict with 100% certainty that new highs are around the corner from this event, we are hopeful that it will be so. 
Questions that you may have going forward are as follows:
What effect will the market drop have on our funds?
What effect does the market drop have on the ability to make grants?