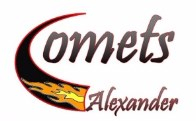 The Alexander Public School Foundation was established in 2013.  This fund provides donors with a way to make tax-deductible donations to benefit the Alexander School District.
The Foundation will enhance education for our students by financially assisting various projects and programs not in the regular school budget.  Certain types of gifts may qualify for a generous 40% ND income tax credit - please contact John Heinen NDCF Western Rep for more information (701) 590-4614 or john@ndcf.net.
Projects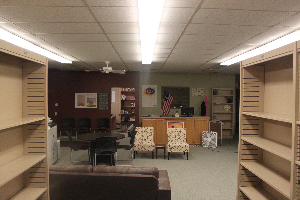 There is no shortage of needs at our school.  In fact, our recently completed demography study indicates we will be at 364 students in the 2018-2019 school year!  While we are excited about this growth, there is a lot to do to prepare for that many more students.
Among the many potential projects that our school foundation could help fund are:
Preparing for 6-man football in 2015-2016
Assistance with buildng updates and expansion
Updating the library and library resources
Improving technology available to our students
Expanding Alexander Comets athletics
Anything else that will enhance our children's education!
To Make a Donation:
Online:  Click on the "Donate" tab at the left.  You can make an online donation using your credit card. Be sure to list "Alexander Public School Foundation" on the "Fund Name" line so your donation is properly credited to our fund at NDCF.
Via Mail:
Write your check to "NDCF" and write "Alexander PSF" on the memo line.
Mail the form and your check to:  NDCF, PO Box 387, Bismarck, ND 58502-0387
Regardless of whether you give online or by check, you will receive a receipt from NDCF noting your donation.
Thank you!
Ways to Help
There are several ways to support our school foundation now and in the future:
Outright Gifts:  This is a simple, convenient way to donate and receive a maximum tax advantage.  Money, securities, or appreciated property may be transferred to the Alexander Public School Foundation and the donor receives a tax deduction based on the value at the time of transfer.  The donor will not be subject to capital gains tax on any appreciation.
Deferred Gifts:  Deferred gifts may provide a lifetime income to the donor or designee.  Upon death, the residue of the gift becomes property of the NDCF for the Alexander Public School Foundation.
Bequests:  Donors may give to the foundation through their will and support our school for years to come.  The will can provide for a stated sum, for a stated percentage, or for the residue and remainder of the estate, real or personal.
Life Insurance:  By naming the foundation as the irrevocable beneficiary of a life insurance policy, donors are entitled to an immediate tax deduction int  he amount of the cash value of the policy.  Premiums paid thereafter are deductibel from income tax.
Memorials:  Gifts honoring individuals are an appropriate way of indicating one's care and concern.
Copyright © 2019 North Dakota Community Foundation