Benjamin Berg Memorial Scholarship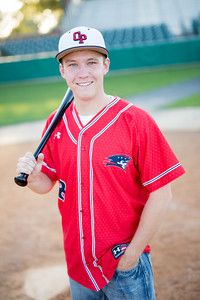 Fund Background: 
The Benjamin Berg Memorial Scholarship fund was established in 2016 by the parents of Benjamin Berg to honor his memory.
Benjamin William Berg was born on May 26, 1998 in Bismarck.  He attended pre-school at Merry-Go-Round, elementary school at Highland Acres, middle school at Horizon, high school at Century and was attending Bismarck State College at the time of his passing.
Ben was a presidential academic excellence award winner in elementary, middle school and high school.  He was a member of National Honor Society.  He was a valedictorian at Century high school for the class of 2016.  His goal was to become a pharmacist.
Ben loved sports and the camaraderie they provided.  He participated in soccer, tennis, track, football, basketball, golf, softball and baseball throughout his years.  Baseball was his passion.  He loved baseball because of the strategy and mental toughness it required.  As an only child, his teammates were his brothers.  The time in the dugout provided him with many good memories and opportunities to entertain.   He loved it when people would come to see him play. He would always try to search his fans out after the game and tell them "Thanks for coming to my game." 
Ben also loved music.  He played the violin and piano.  He would often teach himself how to play his favorite songs on the piano by studying the key strokes on-line.  He enjoyed all kinds of music, much of which wasn't what you would hear on the radio.  He often claimed radio ruined songs because they would overplay them.

Ben enjoyed the outdoors from the moment he was able to be outside.  He enjoyed hunting and fishing and he died doing what he loved, hunting ducks. 

Eligibility Requirements: 
•    The initial primary purpose of the scholarship will be to financially assist students who will be graduating from high school.
•    Preference will be given to graduating seniors who participated in the Century baseball program and have a 3.5 GPA or above.
•    If no suitable candidate can be found within the above criteria, any student from a Bismarck high school may receive the award.
Deadline: April 1 
Return completed application to:
Jim and Carrie Berg
3401 Foxhaven Loop
Bismarck ND 58503
Download application form (PDF)