Hope Area Community Foundation

About the Hope Area Community Foundation
Established in 2007 by residents concerned about the lack of funding for local organizations, the Hope Area Community Foundation provides a method of receiving funds to benefit projects or non-profit organizations in the communities of Hope, Colgate and Luverne.   The Foundation is affiliated with the North Dakota Community Foundation, which is a nonprofit, tax-exempt corporation under IRS code 501(c)(3) and North Dakota Law.
The Hope Area Community Foundation is managed locally by a group of volunteers whose main activities are building the fund and recommending grants annually. 
Local Advisory Committee
Jan Daschendorf
Maynard Satrom
Jerry Flickinger
Sharon Kroeplin
Susan Lemley
Lisa Jacobsen
Contact
Hope Area Community Foundation
13861 3rd Street SE
Hope , ND 58046
701-371-2732
Email Sharon
or contact Amy Warnke, NDCF Development Director, at 701-795-1531.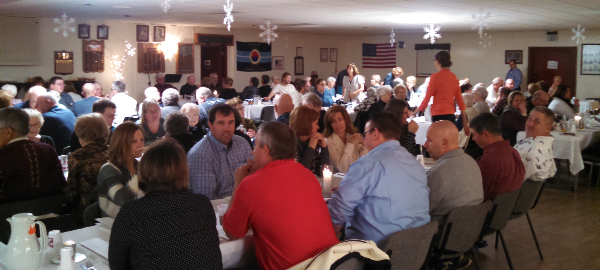 How to Apply for a Grant from the Hope Area Community Foundation
Guidelines
Grants shall be awarded to organizations holding a current 501(c)3 tax status or those with an official government relationship (school, park district, city etc.)
Grants shall be awarded to organizations within the cities of Hope, Colgate and Luverne
The average grant size will generally not exceed $1000
Grants will be given on an annual basis. Multi-year grants will not be funded
Grants to religious organizations will be limited to those activities which are non-denominational and serve the entire community
The Hope Area Community Foundation places a higher priority on projects which leverage local dollars
In funding decisions, the board will consider the following:
Organizational management and integrity
Level of local involvement and support
The number of people to be served
The impact of the grant on the success of the project
Deadline: April 1
---
How to Apply:
We made it easy for you to apply online for a grant!
Step 1 - Review
Review the grant guidelines above to make sure your organization qualifies.
Step 2 - Register
Create an account on our Grants Portal. You will need your organization's name, EIN, and executive officer's name. Be sure to write down your user name (email address) and password.
Step 3 – Complete Your Application
After registering or logging in, you will arrive at the application section. Click "Apply" to the right of the grant program to which you wish to apply. If you do not see your desired grant program on the list, contact our office. You will be able to save your application and return later to complete it.
Click here for more detailed instructions and tips for using our online grant system. (PDF)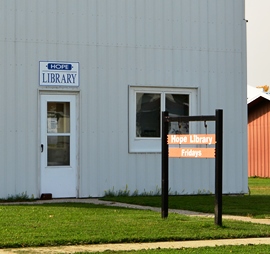 Grants Awarded in 2019:
American Legion Auxiliary Unit 18, Hope - $500 to purchase new kitchen and cleaning supplies
Legion Baseball - $1,000 to support the summer baseball program
Hope Days Committee - $1,000 toward expenses of the 2019 Hope Days Celebration
Hope Dollars for Scholars - $500 toward scholarships for graduating seniors
Hope Early Learning Center/Hope Little Learners Preschool - $1,200 toward new ipads and educational electronics
Hope Early Learning Center - $1,200 toward educational games and electronics
Hope Housing Development Authority - $1,400 to replace flooring in apartment units
Hope Library - $286 to purchase new books for the library
Hope Park District - $1,000 to purchase new benches for the Golf Course
Hope Cemetery Association  - $500 to trim trees and fill holes at the Cemetery
Hope Park District - $1,000 for a new diving board at the swimming pool
Hope Park District - $500 for clean up of pool park
Hope Volunteer Ambulance - $1,200 to purchase new Epi-Pens which had expired
Jefferson-Steinke Legion Post 18 - $1,000 to purchase new Legion Baseball equipment
Steele County Historical Society - $900 to help defray the cost of operating the Hope Cannon at community and school events
Steele County Historical Society - $1,500 toward a new steel building for displays and storage
Grants Awarded in 2018:
American Legion Auxiliary Unit 18 - $900 - New chairs for the Legion
Hope Cemetery - $300 - to purchase attachments for the mower
Hope City Library - $369 - to purchase new books
Hope Days Committee - $700 - to defray the costs of Hope Days
Hope Dollars for Scholars - $400 - scholarships to local students
Hope Early Learning Center Corp - $1,000 - Cement in back yard; slide and teeter-totter
Hope Golf Course - $750 - for more sand and gravel for the golf course
Hope Housing Development Authority - $1,000 - New flooring for low-rise units
Hope Park District - $750 - for Clean up for the pool park
Hope Swimming Pool - $750 - to purchase a Robotic Pool Cleaner
Hope Volunteer Ambulance - $1,500 - EMT & EMR (1st Responders) Classes
Jefferson-Steinke American Legion Post 18 - $900 - New Chairs for the Legion
Sons of American Legion - $900 - New Chairs for the Legion
Steele County 4-H Leaders Council - $500 - Livestock pens for 4-H Barn in Hope
Steele County Historical Society - $700 - to help defray expenses for operating the Hope Cannon at local events
Steele County Historical Society - $1,200 - to replace 5 windows at museum
Steele/Traill 4-H Archers Club - $750 - to purchase 4-H Youth Archery Equipment
Grants Awarded in 2017:
Hope Early Learning Center - $1,362 - Playground Improvements
Jefferson-Steinke American Legion Post 18 - $800 - Paint Exterior of Building
Sons of the American Legion - $800 - Electrical Wiring of Storage Building
Hope Housing Development Authority - $800 - Interior Improvements on Hope East/West Buildings
Steele County Historical Society - $1,000 - St. Petri Church Renovation
Hope Park District - $700 - Door for Pumphouse and Bathrooms
Hope Park District - $1,000 - Pool Clean Up
Hope Golf Course - $950 - Painting of Club House and Picnic Tables
American Legion Auxiliary - $450 - Painting Interior Walls of the Legion
Hope Dollars for Scholars - $450 - For Senior Scholarships
City of Hope - $450 - Art in the Park - Tie Dye Shirt Project
Steele/Traill 4 H Archers Club - $500 - Youth Archery Equipment
Hope Cemetery Association - $450 - Cemetery Registry Sign
Hope Volunteer Ambulance - $700 - Community CPR Program
Hope City Library - $450 - Purchase New Books
Steele County Historical Society - $700 - Purchase Supplies/Gun Powder to operate Cannon at Community Events
Hope Early Learning Center Corp - $800 - Hope Little Learners PreSchool Supplies/Learning Equipment
Grants Awarded in 2016:
American Legion Auxiliary - Hope - $500 for a new south entry door with handicap accessibility
Dollars for Scholars - Hope - Fundraising Expenses:  $500
Hope Ambulance Squad - $900 for a projector to be used for training purposes/new metal folding chairs and folding tables
Hope Cannon Memorial - Hope Cannon Memorial Project:  $827
Hope Cemetery - $800 to replace trees that are aging or damaged from storms
Hope City Library - $200 to purchase new books
Hope Early Learning Center Corp. - $1,500 new sidewalks and a cement slab
Hope Fire District - $500 for a new pressure washer
Hope Golf Course - $1,000 to put metal rails on the bridge of the Hope Golf Course
Hope Housing Development Authority - $1,000 to purchase carpet for apartment units
Hope Park District - Swimming Pool Expenses:  $1,000
Sons of American Legion - $1,000 for a new south entry door
Steele County Historical Society - $1,500 to preserve the 1882 Baldwin Arcade Building
City of Hope - $800 to fund Art in the Park
Grants Awarded in 2015:
Steele County Historical Society - $1,000 - Paint projects for Steele County Museum
Hope Park District - $1,000 - Spring cleaning of the swimming pool
Sons of American Legion - $1,000 - New Signs at the Baseball Field
Hope Park District - $1,000 - Concrete under roofed shelter
Hope Housing Development Authority - $1,000 - Refurbish low-income & elderly apartments
Hope Golf Course - $1,000 - Golf Course Improvements
Hope Early Learning Center Corp - $1,000 - Complete Sidewalk for Center
Hope Cemetery -$1,000 - Purchase trees for cemetery
Jefferson-Steinke American Legion Post 18 - Purchase Building for Storage
Hope Ambulance Squad - $1,000 - Jump kits for ambulance crew
City of Hope - $722 - For upkeep and supplies to operate the Veterans Memorial Cannon at community events
City of Hope - $500 - To support Art in the Park
American Legion Auxiliary - $500 - for Kitchen upgrades
Hope Dollars for Scholars - $500 - Fund the annual Mail-A-Thon
Hope City Library - $200 - Purchase of new books
Grants Awarded in 2014:
Hope Public School - $500 - Summer Greenhouse Sale
American Legion Auxiliary - $500 - Supplies for the community kitchen
Hope Golf Course - $500 - City Golf Course updates
Hope Cemetery - $500 - Preservation of the Historic Cemetery
Hope Housing Development Authority - $500 - Costs of upkeep of the community housing units
Hope Dollars for Scholars - $500 - to Aid with expenses associated with fund raising for scholarships
Hope Fire District - $500 - New Fire Protection Equipment
Jefferson-Steinke American Legion Post 18 - $500 - Flag Replacements
Hope Sportsman's Club - $500 - To remove and replace sidewalks outside the Sportsman's Club
Hope EDC - $590 - To install a new automatic door on the grocery store
City of Hope - $600 - To purchase supplies and upkeep of the Veterans Memorial Cannon for community events
Hope Ambulance Squad - $750 - To replace storage lockers
Hope Park District - $1,000 - General operating help for the swimming pool
Hope Park District - $1,000 - To purchase new benches for outside the swimming pool
Hope City Library - $1,000 - General Operating expenses
Steele County Historical Society - $1,000 - The Hope Barber Shop Display
Hope Early Learning Center Corp - $1,000 - New Furniture
Sons of American Legion - $1,000 - for new Cleaning Equipment
Copyright © 2020 North Dakota Community Foundation