Milnor Community Foundation
About the Milnor Community Foundation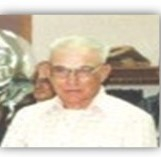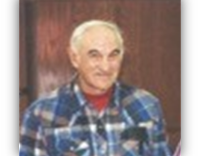 Established in 2015 through the estates of brothers Russell and Dale Brown, the Milnor Community Foundation is a permanent endowment fund that will support our community for years to come. Earnings from the fund are given as grants to support nonprofit projects or programs in the Milnor area that work to improve our community and quality of life. The Foundation is affiliated with the North Dakota Community Foundation, which is a nonprofit, tax-exempt corporation under IRS code 501(c)(3) and North Dakota Law.
The Milnor Community Foundation is managed locally by a group of volunteers whose main activities are building the fund and recommending grants annually.
Local Advisory Committee
Carol Peterson
Morty Haugen
Kate Mund
John Sakry
Greta Buskohl
Terry J. Dusek
Jasmine A. Smith
Contact
Carol Peterson
City of Milnor, Economic Development Coordinator
PO Box 75
241 2nd Ave
Milnor, ND 58060
701-427-9414
Amy Warnke, Development Director East
North Dakota Community Foundation
701.795.1531
NEXT GRANT ROUND
The Advisory Committee is currently accepting applications for the Fall 2016 grant round.  All Applications must be received by October 1, 2016. 
Apply for a Grant from the Milnor Community Foundation
Guidelines
Grants shall be awarded to organizations that serve the community of Milnor and the Milnor School District
Low Priority will be given to grants requesting funds for day-to-day operations
Grants to religious organizations will be limited to those activities which are non-denominational and serve the entire community
To be considered for the current grant round, organizations must submit a completed application which contains all information requested on the application form
the Advisory Committee will hold two grant rounds annually.  Applications must be received by April 1st of each year for the first grant round and October 1st for the second round.  Late applications will not be considered for the current round.  Applications are to be turned in to Milnor City Hall
In funding decisions, the committee will consider the following:
Organizational management and integrity
Level of local involvement and support
The number of people to be served
The impact of the grant on the success of the project
How to Apply:  Download an application form and return completed application to:
Milnor Community Foundation 
Carol Peterson 
PO Box 70 
Milnor, ND 58060
Grants Awarded by the Milnor Community Foundation
Grants shown here are from the Milnor Area Community Foundation, the Dale L. Brown Memorial Fund, and the Russell F. Brown Memorial Fund, all benefiting Milnor and the surrounding area.
FALL 2018 GRANTS:
City of Milnor Park District - $19,923 for updates on the pool, concessions and park area

Lakeview Golf Course Association - $14,525 for Golf Course Improvements
Milnor Area Community Center, Inc. - $11,500 for new lighting and a tarp roller
Milnor Fire Department - $9,320 for new Extrication Tools
Milnor Merchants Club - $1,100 for Main Street flowers
Milnor School District - $5,000 for School Mental Health Program
Youth Opportunities Unlimited, Inc. - $12,800 for improvements to driveway
SPRING 2018 GRANTS:
Children's Summer Theater - $2,000 for summer theater program

City of Milnor Park District - $1,140 for sand for the playground

City of Milnor Park District - $1,040 to support Art in the Park program for two sessions
Lakeview Golf Course Association - $9,450 for upgrades to the Clubhouse
Milnor Airport Authority - $6,750 for improvements to airport Hangar
Milnor Fire Department - $9,000 for a propane emergency generator
Milnor Recreation Board - $4,000 to purchase aggregate and bats for summer baseball program
Milnor Scholarship Association - $5,000 for scholarships to local students
Milnor School District - $20,000 toward playground renovations Phase I
Milnor School District - $3,000 for a new Satre Library Circulation Desk
NDSU Extension - Sargent County - $720 to help fund local STEM (Science, Technology, Engineering and Math) Camp
SPRING 2017 GRANTS:
City of Milnor Park District - $780 to support Art in the Park program

City of Milnor Park District - $6,000 to purchase new Life Guard Chairs for the Pool

Lakeview Golf Course Association - $5,000 for a new concrete patio

Milnor Fire Department - $10,000 for concrete apron on new firehall

Milnor Recreation Board - $1,500 to purchase new uniforms for Pony/Midget Baseball

Milnor Scholarship Association - $4,000 for scholarships to local students

Youth Opportunity Unlimited, Inc - $5,000 to construct a backyard shade structure for daycare children

Lakeside Cemetery Association - $5,000 for upkeep on cemetery and new software for recordkeeping
FALL 2017 GRANTS:
Children's Summer Theater - $3,000 to support summer theater for area youth

Milnor Area Community Center - $5,395 for floor seal in locker and equipment rooms

City of Milnor - $13,664 for infrastructure for Peterson Addition

Milnor Satellite Club - $10,000 to purchase two 5 row portable bleachers with guardrails and towing kit

Milnor Youth Football - $6,000 for new football equipment and equipment racks

 
SPRING 2016 GRANTS:
Milnor Public School - $4000 toward playground renovation project
Milnor Scholarship Association - $2,500 for a scholarship given in the name of Dale and Russell Brown
Youth Opportunity Unlimited - $2,000 for improvements to the daycare
City of Milnor - $760 to purchase a waste receptacle for Freedom Park
Sargent Seniors Council/Milnor Merry Makers - $1000 toward purchase of a stainless steel island and dishwasher
City of Milnor Park District - $3000 to purchase a new merry-go-round
Milnor Recreation Board - $600 for new baseball gear
Milnor Satellite Club - $1,500 for improvements to Freedom Park
FALL 2016 GRANTS:
Milnor Satellite Club - $2,000 for new screen door and lock on the Keg and permanent lighting on the gazebo in Freedom Park
Milnor Public School - $7,000 for Playground Renovations 
Youth Opportunity Unlimited - $500 for grass seed
Milnor Park District - $2,500 for retractable awning and lounge chairs for the pool
Milnor Park District - $850 for sand/gravel for the playground at the park
Sargent Co. Seniors - $2,500 for kitchen renovations to the Senior Center
SPRING 2017 GRANTS:
Milnor Scholarship Association - $4,000 for youth scholarships
Youth Opportunity Unlimited - $5,000 for a backyard shade structure
Lakeview Golf Course Association - $5,000 for a concrete patio
Milnor Fire Department - $10,000 for a concrete apron on the new fire hall
Milnor Park District - $6,000 for new life guard chairs
Milnor Recreation Board - $1,500 for uniforms for Pony/Midget Baseball
Milnor Park District - $780 to fund summer Art in the Park
Lakeside Cemetery Association - $5,000 upkeep of the cemetery and new software for record keeping
FALL 2017 GRANTS:
Milnor Area Community Center - $5,395 for floor seal in locker and equipment rooms
Children's Summer Theater - $3,000 for a summer theater production
Milnor Youth Football - $6,000 for new football equipment and equipment racks
City of Milnor - $13,664 for Peterson addition annual payment assistance
Milnor Satellite Club - $10,000 for two 5 row bleachers with guardrails and towing kit
Copyright © 2019 North Dakota Community Foundation