Pierce County Endowment Fund
About
Grant History
Apply for a Grant
The Pierce County Endowment Fund was established in 1982 to support nonprofit community projects and organizations in Pierce County. The local volunteer advisory committee is responsible for building the fund and recommending grants each year.
Local Advisory Committee
Brian Selland
Judy Jelsing
Contact
Dr. Brian Selland
PO Box 135
Rugby, ND 58368
Kara Geiger
Development Director, NDCF
701-222-8349
Kara@NDCF.net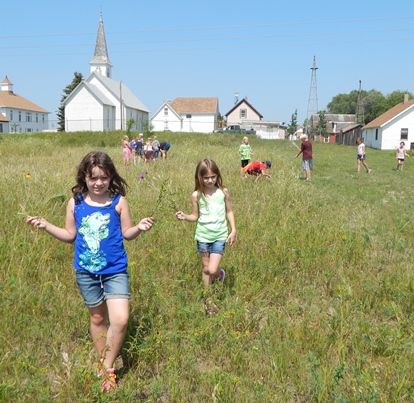 The Pierce County Endowment Fund has awarded over $89,000 in 61 grants since its inception in 1982. Recent grant awards are listed below.
Grants Awarded in 2021
Geographical Center Historical Society - $900 Blacksmithing Rendezvous

Tri-County Senior Meals & Services - $3,500 Nutritious Services for 60 & Older Adults
Grants Awarded in 2020
Tri-County Senior Meals & Services - $1,000 for Emergency Funds for Senior Meals

Geographical Center Historical Society - $600 for The Masterclasses of Prairie Village Museum

Good Samaritan Hospital Association - $500 for Give Elevator One a Lift

Tri-County Senior Meals & Services - $2,200 for Tri- County Nutritious Services for 60 and older Adults
Grants Awarded in 2019
Geographical Center Historical Society - $1,500 Summer Kids Programs

Good Samaritan Hospital Association - $500 Ambulance Safety Project Rugby

Marketplace of Ideas - $250 Marketplace for Kids, Engaging All Learners

Tri-County Senior Meals & Services - $2,000 Nutrition Services
Guidelines and Procedures
Organizations must be recognized under IRS code 501(c)3 to qualify for a grant. Any organization with an official relationship to city or state government (school, park district, nursing home etc.) would also qualify.

Grants shall be awarded to organizations that serve Pierce County, ND.

Grants may not be given to organizations requesting funds for day-to-day operations.

Grants for multi-year requests (pledges) may not be made, however an organization may re-apply for a grant each year. Organizations may qualify for one grant per year.

Grants to religious organizations will be limited to those activities which are non-denominational and serve the entire community.

Grants may be awarded annually at the discretion of the Advisory Committee. Completed applications are due no later than October 1.

Preference will be given to projects and programs that promote health and wellness.
In funding decisions, the board will consider the following: 
Organizational management and integrity

Level of local involvement and support

The number of people to be served

The effect of the grant on the success of the project
Deadline:  October 1
---
How to Apply
Step 1 - Review
Review the grant guidelines above to make sure your organization qualifies.
Step 2 - Register
Create an account on our Grants Portal. You will need your organization's name, EIN, and executive officer's name. Be sure to write down your user name (email address) and password.
Step 3 – Complete Your Application
After registering or logging in, you will arrive at the application section. Click "Apply" to the right of the grant program to which you wish to apply. If you do not see your desired grant program on the list, contact our office. You will be able to save your application and return later to complete it.
Click here for more detailed instructions and tips for using our online grant system.