Strasburg Area Community Foundation
About
Grant History
Apply for a Grant
About the Strasburg Area Community Foundation

The Strasburg Area Community Foundation was established in 2014 by a group of residents concerned about the lack of funding for local organizations. It provides a method of receiving donations and distributing grants to benefit projects or nonprofit organizations in the Strasburg area. The Foundation is affiliated with the North Dakota Community Foundation, which is a nonprofit, tax-exempt corporation under IRS code 501(c)(3) and North Dakota Law.
The Strasburg Area Community Foundation is managed locally by a group of volunteers whose main activities are building the fund and recommending grants annually. 
Local Advisory Committee
Al Dosch
Judy Gabriel
Irene Herr
Contact
Al Dosch, 701-336-7542
Strasburg@NDCF.net
Kara Geiger
Development Director, NDCF
701-222-8349
Kara@NDCF.net
Grants Awarded in 2020
Emmons County Ministerial Association    $1,000   for the Emmons County Food Pantry            
Strasburg Fire/Rescue Dept    $1,500   for Jaws Of Life Rescue Equipment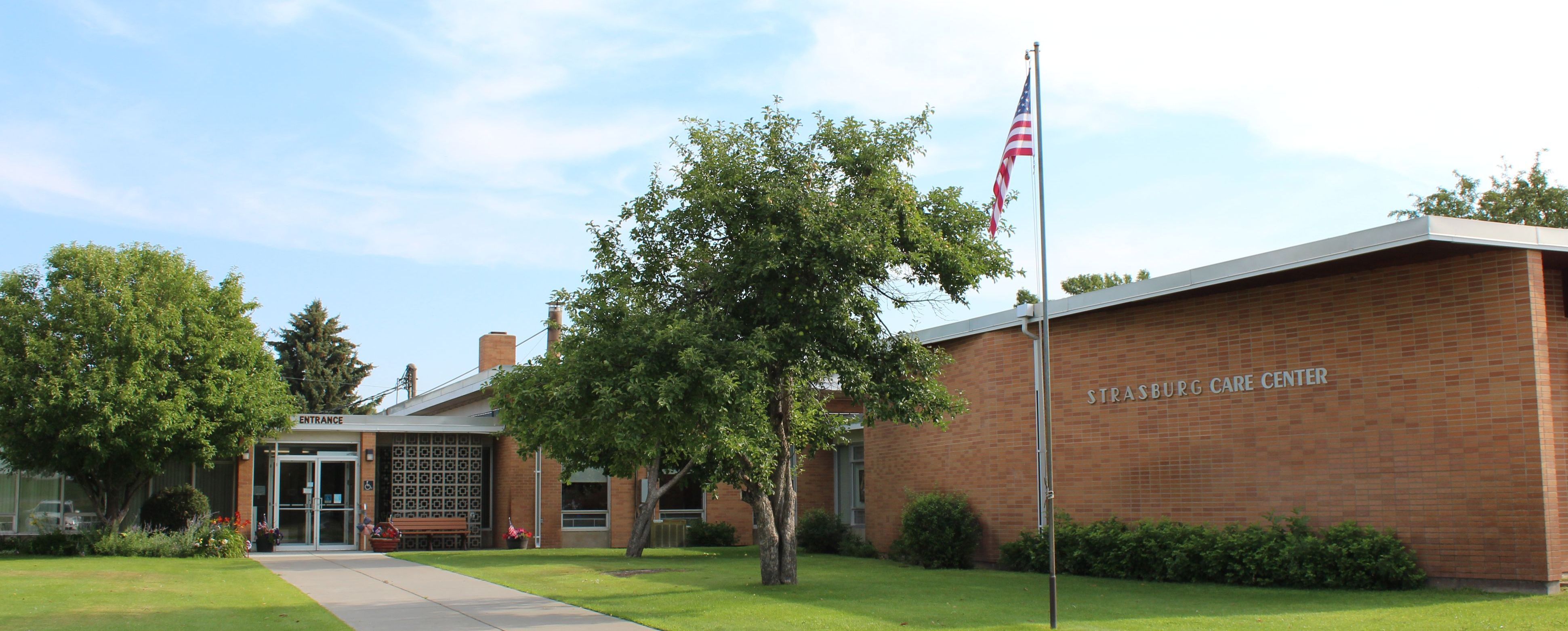 2019 Grants Awarded
Romanus F. Wagner Post No 6264 Veterans of Foreign Wars - $500 for VFW Park Lighting

Strasburg Nursing Home - $500 for Emergency Generator Replacement

Strasburg Park Expansion - $500 for Rebuild Crows Nest

Strasburg Public School - $500 for Graphing Calculators for Upper Level Math
2018 Grants Awarded
Emmons County Food Pantry - $300 for Purchase Food for Community Food Pantry

Strasburg Fire/Rescue Dept - $500 for Jaws of Life Equipment Update

Strasburg Nursing Home - $500 for 2018 Resident "Wish List"

Strasburg Park Board - $500 for Park Improvements & Maintenance

Strasburg PTO - $300 for SPS Playground Project

Strasburg Public School - $300 for Closeup Program
Organizations must be recognized under IRS code 501(c)(3) to qualify for a grant. Any organization with an official relationship to city or state government (school, park district etc.) would also qualify.

Grants shall be awarded to organizations that serve the Strasburg area (as determined by the local advisory committee).

Requests for day-to-day operations shall receive low priority.

Grants for multi-year requests (pledges) shall not be made, however an organization may re-apply for a grant each year, provided all previous grant reporting was completed. 

Grants to religious organizations will be limited to those activities which are non-denominational and serve the entire community.

No grants shall be made to individuals.

Grants shall be awarded annually at the discretion of the Advisory Committee.
Deadline: June 15 (extended to July 15 for 2021)
---
How to Apply
Step 1 - Review
Review the grant guidelines above to make sure your organization qualifies.
Step 2 - Register
Create an account on our Grants Portal. You will need your organization's name, EIN, and executive officer's name. Be sure to write down your user name (email address) and password.
Step 3 – Complete Your Application
After registering or logging in, you will arrive at the application section. Click "Apply" to the right of the grant program to which you wish to apply. If you do not see your desired grant program on the list, contact our office. You will be able to save your application and return later to complete it.
Click here for more detailed instructions and tips for using our online grant system.